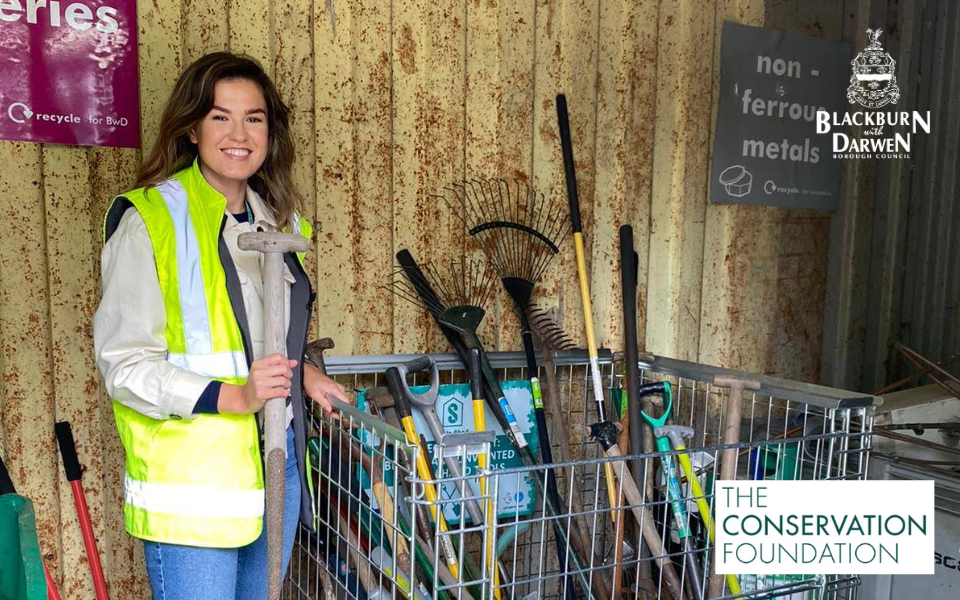 Have you got any broken or unwanted garden tools that you're not sure how to recycle?
Blackburn with Darwen Council has teamed up with Tools Shed, The Conservation Foundation's recycling project, in a bid to make use of unwanted tools by restoring them.
The garden hand-tools are refurbished in prison workshops, providing training for prisoners and supporting them in finding work post-release. The tools are then donated to local school children and community volunteers to help create and maintain green spaces.
You can find a collection crate for your unwanted tools at the Blackburn or Darwen Household Waste Recycling Centres.
The list of tools that you can donate are:
Spades or shovels
Leaf rakes
Soil rakes
Hand forks
Trowels
Hoes
Lawn edgers
There are many types of garden hand tools not on this list that will also be accepted. Just make sure that they are non-bladed, unpowered garden tools, not workshop tools. You can also donate the heads and handles of broken or incomplete tools.
However, if you think your tools are beyond repair, you can sometimes recycle them at your local Household Waste Recycling Centre. Make sure to ask!