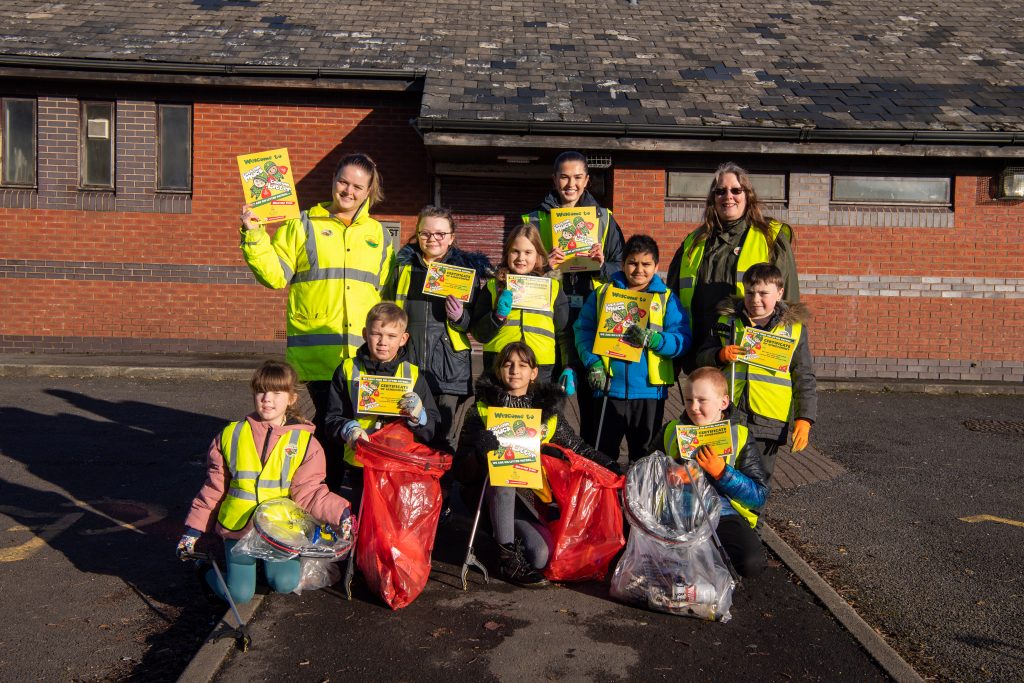 Sudell Primary School have a great eco club who try and go on litter patrol at least once a term!
This time, our Environmental Education Officer, Sally went along to see how clean the area had become since they started litter picking.
'The area around the school is spotless, the students have done such a great job!' – Sally
There is a part of grassy land near the community centre which unfortunately had some dog poo on it! 🙁 The children are now creating posters to put up to raise awareness that this is not the correct way to dispose of it.
If you're interested in borrowing litter picking equipment at your school and helping Captain Muck and Captain Litter look after where you live, get in touch here