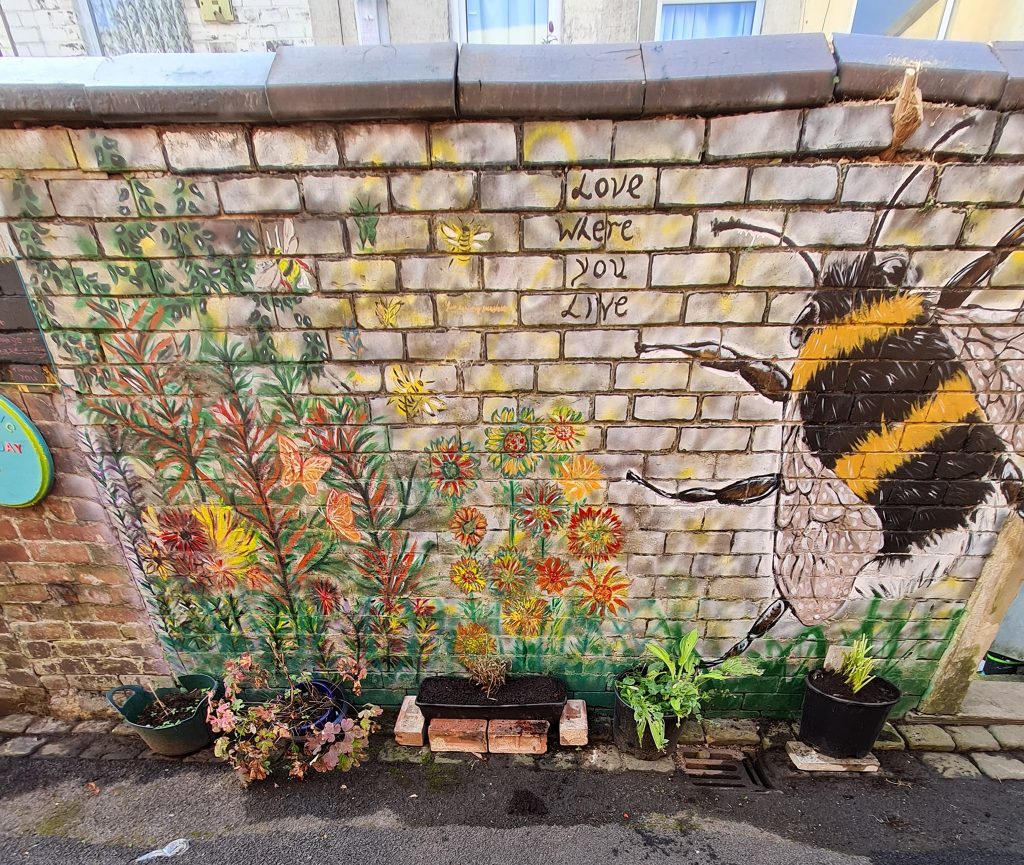 Vicky McLeish and her daughter Charlotte 'could be the next Banksy of Blackburn' after bringing some brightness to the back alley near their home, which saw them win the 'Just for Fun' prize at the Paint the Town presentation night, organised by The Bureau Centre for the Arts and supported by Blackburn BID.
We spoke with Vicky to talk about how she got started with her back alley and what challenges she faced.
"The pandemic has just been work, home, work, home, work, home. While putting the bins out each week, I was sick at looking at the boring alleyway full of rubbish and knew something needed to change. We took it upon ourselves to get the back alley cleaned, move the flytipping and clean it all up."
Once the alley was litter-free, Vicky and Charlotte decided to paint a mural on the wall as their entry for Paint The Town, managing to complete the work in a single day.
Vicky added: 'Now I just want to go bonkers and paint everywhere. Maybe I will be the next Banksy of Blackburn. Next I'll be painting my neighbour Bob's wall. I think it really brightens up the area."
Vicky started last March cleaning her back alley but only in the last four weeks has seen a drastic change showing it doesn't just happen overnight. Vicky tried so hard to try and get others involved, knocked on doors, posted notes, had a presence. It hasn't been easy but the rewards are worth it.
We asked Vicky if she had any tips for residents wanting to transform their alleyway.
"If I can do this on my own, then anyone can. You just need a starting point! Make sure you have access to all the links for reporting, plan in advance, start small & work your way through it, one bit at a time. And keep expectations sensible (not like me!) Learning to reel in your emotions was a biggy for me. I can let things go now without losing sleep!"
"I've already got plans for next year. I've been buying gardening tools, seeds, pots etc ready for the spring"
If you've been inspired by Vicky and Charlotte, why not check out our Tranforming community alleyways page to get started in your area.