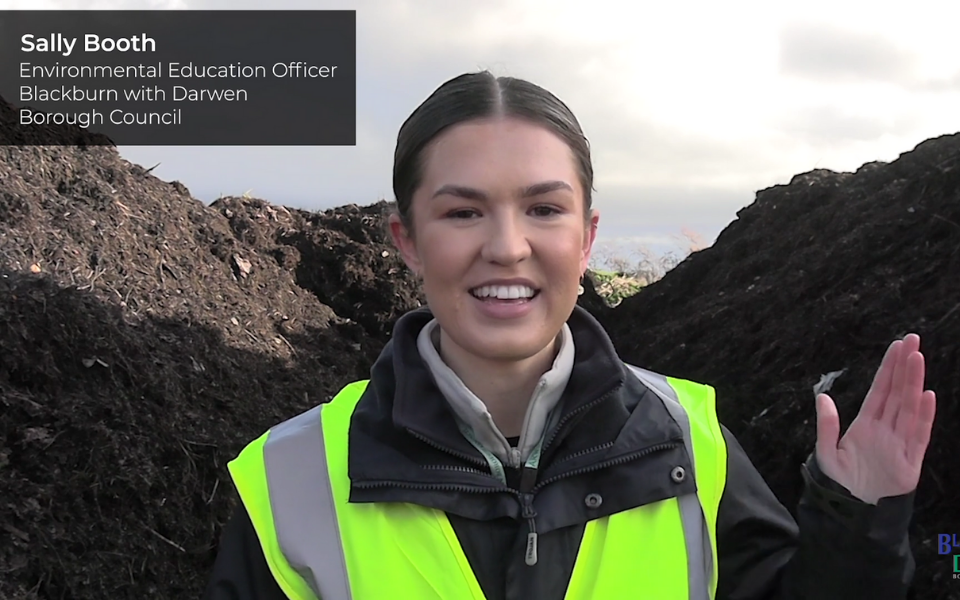 Let's find out!
Follow the incredible journey your garden waste makes along with our Environmental Education Officer, Sally Booth.
Watch the video below…
We visited the John Cooper Recycling Site in Leyland to see what happens to the garden waste in your brown bin.
From brown bin, to bulk-tipper, to BIG shredder's and back to a nutritious compost, this process is a complete full circle.
Composting your garden waste is much better for the environment and costs much less than sending it to landfill or burning it.
It's really important that only compostable garden waste is put in to the brown garden waste bins – like grass, weeds, hedge clippings, plants, branches and animal bedding.
You CANNOT put bin bags, food waste, plant pots, toys or nappies in there.
Around 15,000 households across Blackburn with Darwen use our garden waste subscription service.
Join them now!
Visit www.blackburn.gov.uk/brown-bin to sign up for your subscription. The cost is £35 for the whole year.
Thanks for watching.