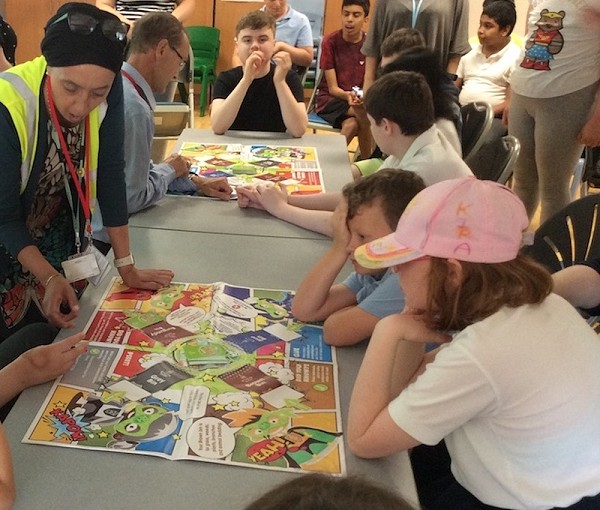 We were visited by 2 guests from the Blackburn with Darwen Environmental Education Team who joined us for our recycling event – Shamim Abbas (Environmental Education officer) and Stuart Hammond (Environment & Operations Department Manager).
We learnt all about recycling – what it is? Which items we can and can't recycle and which bins to put recyclable items in
Then we shared a game with our friends where we assigned rubbish into the 4 different bins – blue, burgundy, grey and brown.
All enjoyed it and learnt something from the experience.