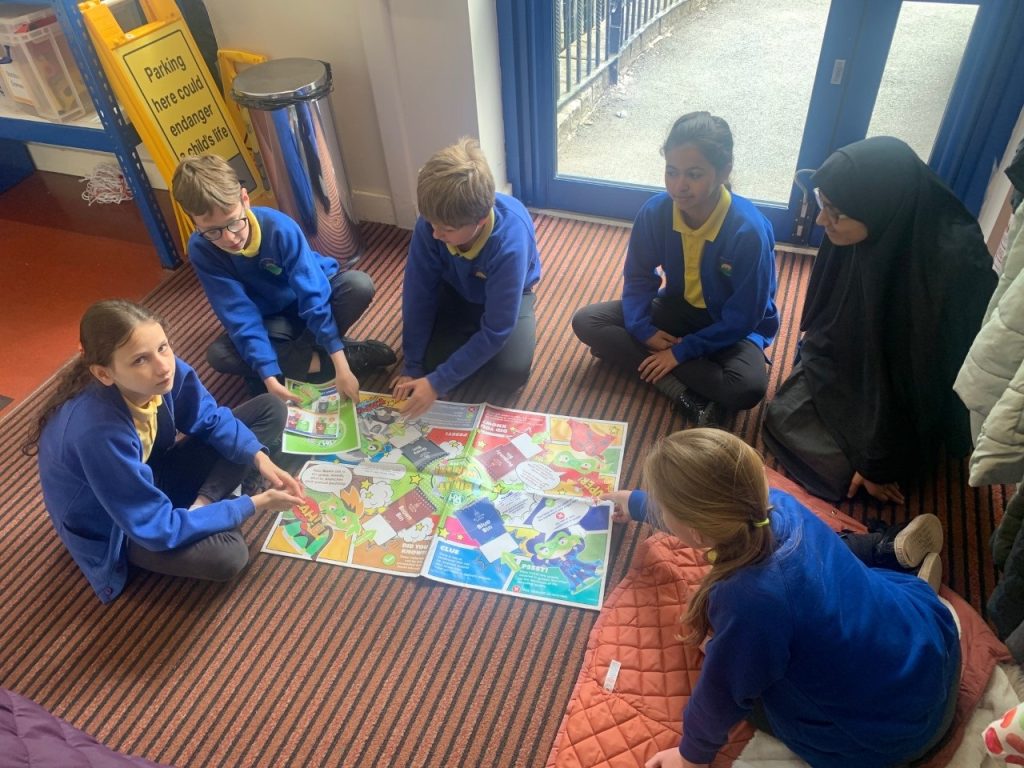 Year 6 had a superb afternoon learning about waste management with Sally.
Sally has now visited every class at Sudell Primary School to talk about the importance of reduce, reuse and recycling our rubbish.
Sally did a quick presentation before the children got stuck in to the Bin It To Win It! Board game. This is where they match rubbish with the correct bins but also have conversations around what could we do with the rubbish first.
The children were very enthusiastic and had lots to contribute! They all went home with a Bin It To Win It! pack including a certificate, bin stickers and worksheets.
If you'd like Sally to come and visit your school, please get in touch by emailing sally.booth@blackburn.gov.uk