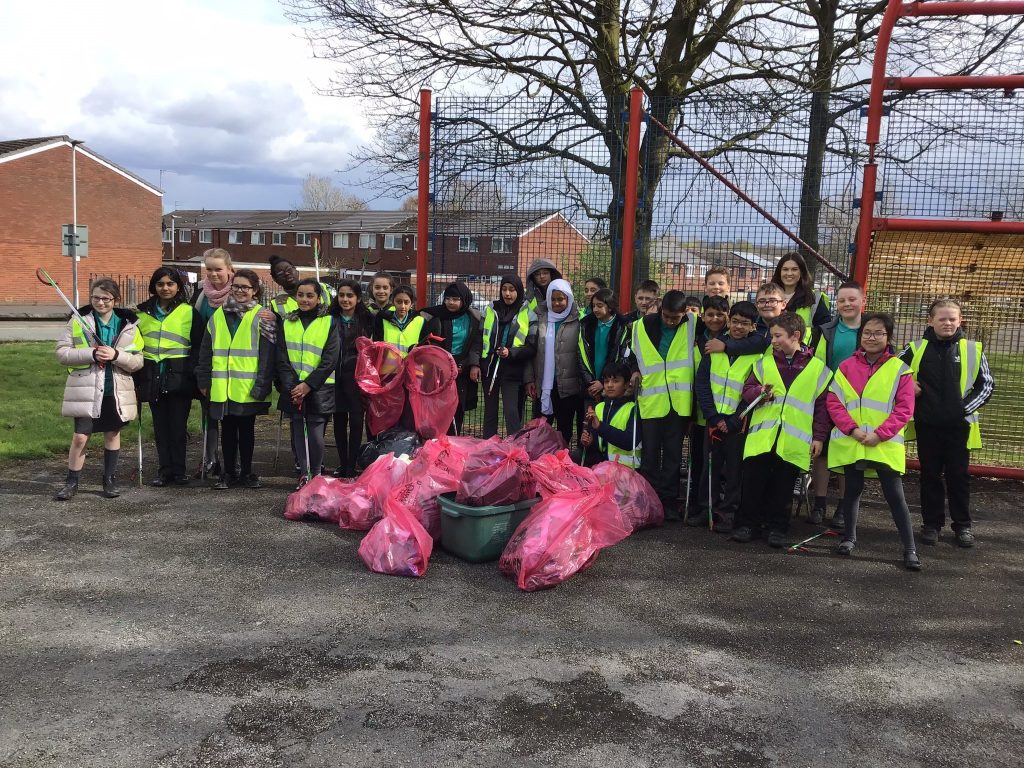 As part of The Great British Spring Clean 2022 the whole school has been taking part in litter picking.
Year 6 went litter picking in the community near St Alban's Church with Sally and collected 18 bags for collection!
Year 5 group also went litter picking, even the rain didn't stop them! They surpassed their whole school pledge of 30 bags and actually collected 33 bags.
A huge well done to St Albans!
If you're interested in borrowing litter picking equipment at your school or community group and helping Captain Muck and Captain Litter look after where you live, get in touch here